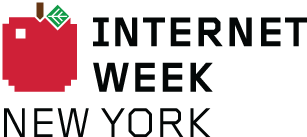 With the 2011
Internet Week New York
(
#IWNY
) under way, here's a guide to IWNY events happening. IWNY runs from June 6-13 and features 200+ design and tech events across the city. Though most RSVP-required events are now full, below is a cherry-picked list of great events* still open and worth checking out.
*(Side note: HQ events not included here.
HQ passes
for events at the Metropolitan Pavilion are $25 at the door, $15 if you tweet about your purchase, and $0 if you have a student ID)
Tuesday, June 7
6:00pm - 10:00pm:
Math Men: The New Breed of Marketers
7:00pm - 9:00pm:
The Feast Salons
7:00pm - 9:30pm:
New Medium, New Formats: Towards Better Online Storytelling
Wednesday, June 8
6:00pm - 8:00pm:
How to Make Content Viral
6:30pm - 9:00pm:
NYC Speed Networking for Business Success
6:30pm - 9:30pm:
The Present and Future of 2D/QR Codes
Thursday, June 9
7:00pm - 9:00pm:
What if Consumers Controlled their Data?
7:00pm - 10:00pm:
Digital Divas & Good Corporate Citizen IWNY Mixer
8:00pm - 11:00pm:
MOVE 2011
Friday, June 10
(Conference):
Flash and the City
5:00pm - 8:00pm:
Ping Me!
(54 hour event):
Startup Weekend NYC
7:00pm - 9:00pm:
Tech Uptown
7:00pm - 11:00pm:
Nerd Nite
7:30pm - 12:30pm:
The Greater Network
Saturday, June 11
9:30am - 8:00pm:
BakeSpace.com's TECHmunch Conference
12:00pm - 3:00pm:
Midtown Lunch Fifth Birthday Party
3:00pm - 4:00am (Sunday):
Flavorpill's NYC Culture Hunt
Sunday, June 12
6:00pm - 8:00pm:
Webby Sunset Cocktails
Monday, June 13
8:30am - 10:30am:
Green Breakfast Club
2:00pm - 6:00pm:
Process, Ethics and Quality: For Start-ups
8:30pm - 11:30pm:
The Webby Awards (livestream)